"Life is a drum, so beat it!"
The Uncle Devin Show is an interactive musical experience for children that uses percussion instruments to cultivate their minds.
---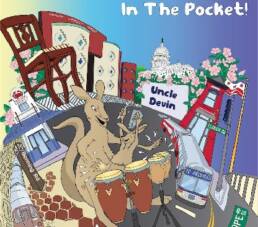 In the Pocket!
Go-Go music is the official music of Washington, DC. "In the Pocket," uses original funky grooves and the African call-and-response to have children experience the infectious energy of a live Go-Go that is 37 minutes of n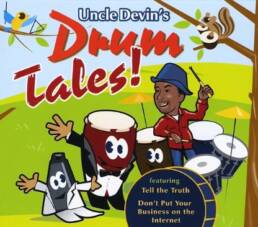 Drum Tales!
Inspired by the sounds of Washington, DC and Africa, this CD will have children moving their feet to funky drum and percussion rhythms as they learn about love, good health and truth. It will also introduce them to different percussion instruments.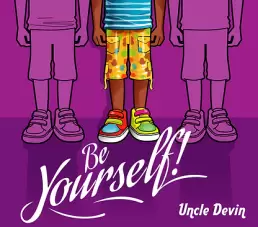 Be Yourself!
Through a blend of DC's Go-Go Music, Gospel, Hip-Hop and the African tradition, this family CD provides self-affirming music, through hardcore beats and rhythms, that children of all ages will love.
This is the podcast for Watoto Entertainment & Education, a.k.a., WEE Nation, hosted by radio personality and Children's Drumcussionist, Uncle Devin. It is the companion to WEE Nation Radio, a 24/7 online children and family music radio program that provides music beyond the mainstream, including Hip Hop, Funk, Jazz, Go-Go, Reggae, and more.
Listen now